Financial Support
ASIL welcomes and greatly appreciates the financial participation of its members, supporters, grantors, and sponsors. Many of the organization's activities are made possible through the generous involvement and financial support of individuals and institutional partners.
Charitable, tax-deductible contributions play an essential role in enabling ASIL to carry out its mission of fostering the study of international law and promoting the establishment and maintenance of international relations on the basis of law and justice. ASIL supporters can contribute to the work of the Society in several ways, including through its Annual Fund, Special Campaigns, Gift Planning, Endowment, Grants, and Sponsorships. The links below provide more information about these opportunities.
ASIL Annual Fund
Donations support programs reaching new audiences that use, influence, or are affected by international law.
Monthly Giving
Supporting the Society just got easier. ASIL members and friends can now make automatic monthly contributions to the Society via credit or debit card.
ASIL Partners and Sponsors
Law firms, academic institutions, publishers, and corporations receive recognition and special participation benefits for their support of the Society.
The ASIL Endowment for International Law
Provides a permanent source of funding for the Society's education programs.
ASIL Heritage Circle
Members include the Society in their estate plans. Such planned gifts support ASIL education programs and provide tax advantages to their donors.
Grant Funding
Supports numerous ASIL outreach, educational, and policy discussion initiatives.
Arthur Helton Fellowships
Provide micro-grants to law students and young lawyers doing human rights field work.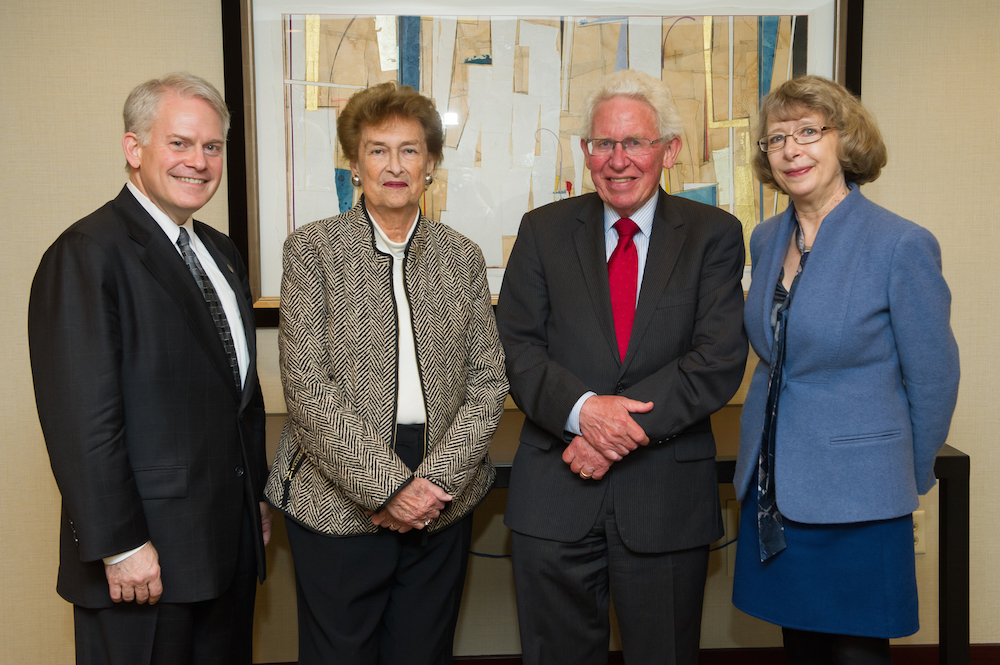 From left, Mark Agrast, Dame Rosalyn Higgins, Kenneth Keith, Lori Damrosch at ASIL's 109th Annual Meeting.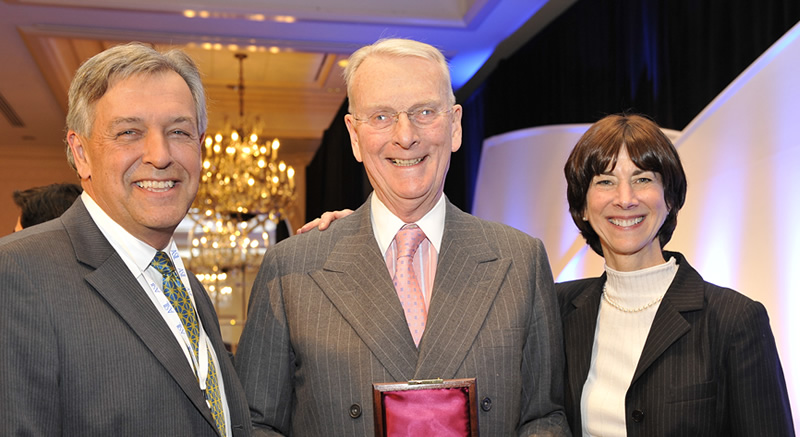 ASIL Patron Charles N. Brower, center, with Patrons David Caron and Lucy Reed