Annual Giving
---

The Society's Annual Giving Campaign is designed to raise funds throughout the year to support the general operations, programs, and services that support ASIL's core mission. These resources are required to complement the revenues received from ASIL's membership dues, which only cover 17% of the Society's annual operations. In keeping with the standards for top-rated charities, 72 cents of every dollar you donate supports our charitable work.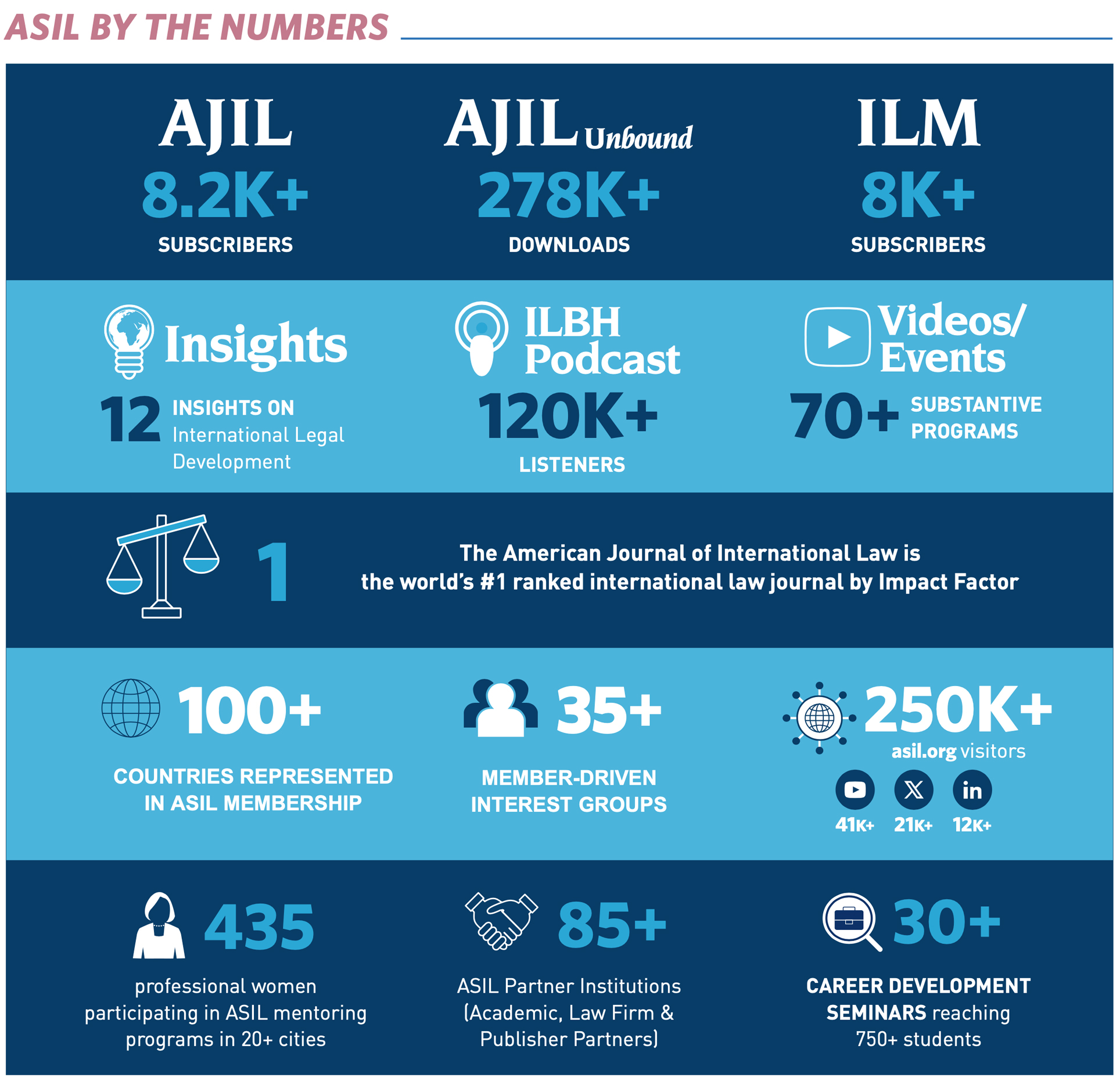 Patron Giving
ASIL Patrons share a special commitment to the future of international law. Through their generous participation, they give back to their chosen profession and help the Society respond to what many consider an educational imperative – to foster wider knowledge of international law. Patrons donate $15,000 or more to ASIL's general fund, which supports Society activity that meets the challenges of international law education in the 21st Century.
More than 100 people have become Patrons since the program began in 1961. Over half have done so since 1999, when the program was revitalized. Patrons may take up to five years to fulfill their financial commitment to the Society. In appreciation of their generosity, the Society lists their names in its
Year in Review
- a brief annual report on ASIL highlights of the past year, including history, listing of contributors, partners and sponsors, leadership, and financial data - and at the front of each issue of the
American Journal of International Law
.
Patrons are exempt from ASIL membership dues and qualify for other designated benefits for five years as of the date of their gift or pledge. Those contributing $50,000 or more over five years are granted lifetime exemption from membership dues.