International Humanitarian Law Roundtable
The International Humanitarian Law Dialogs returned to the Chautauqua Institution in New York for its thirteenth annual convening from August 25–27, 2019, to address the topic, "The Third Wave...Adapting Modern ICL to 21st Century Realities." The Dialogs, cosponsored by the Society with the Robert H. Jackson Center and a number of other organizations, brought together chief prosecutors and judges from international courts and tribunals as well as international legal leaders and scholars, including many ASIL members. The Dialogs concluded with the issuance of the first Chautauqua Principles, dated August 27, 2019, and signed by Brenda J. Hollis, Chair of the Thirteenth International Humanitarian Law Roundtable and Prosecutor of the Residual Special Court for Sierra Leone.
Proceedings Published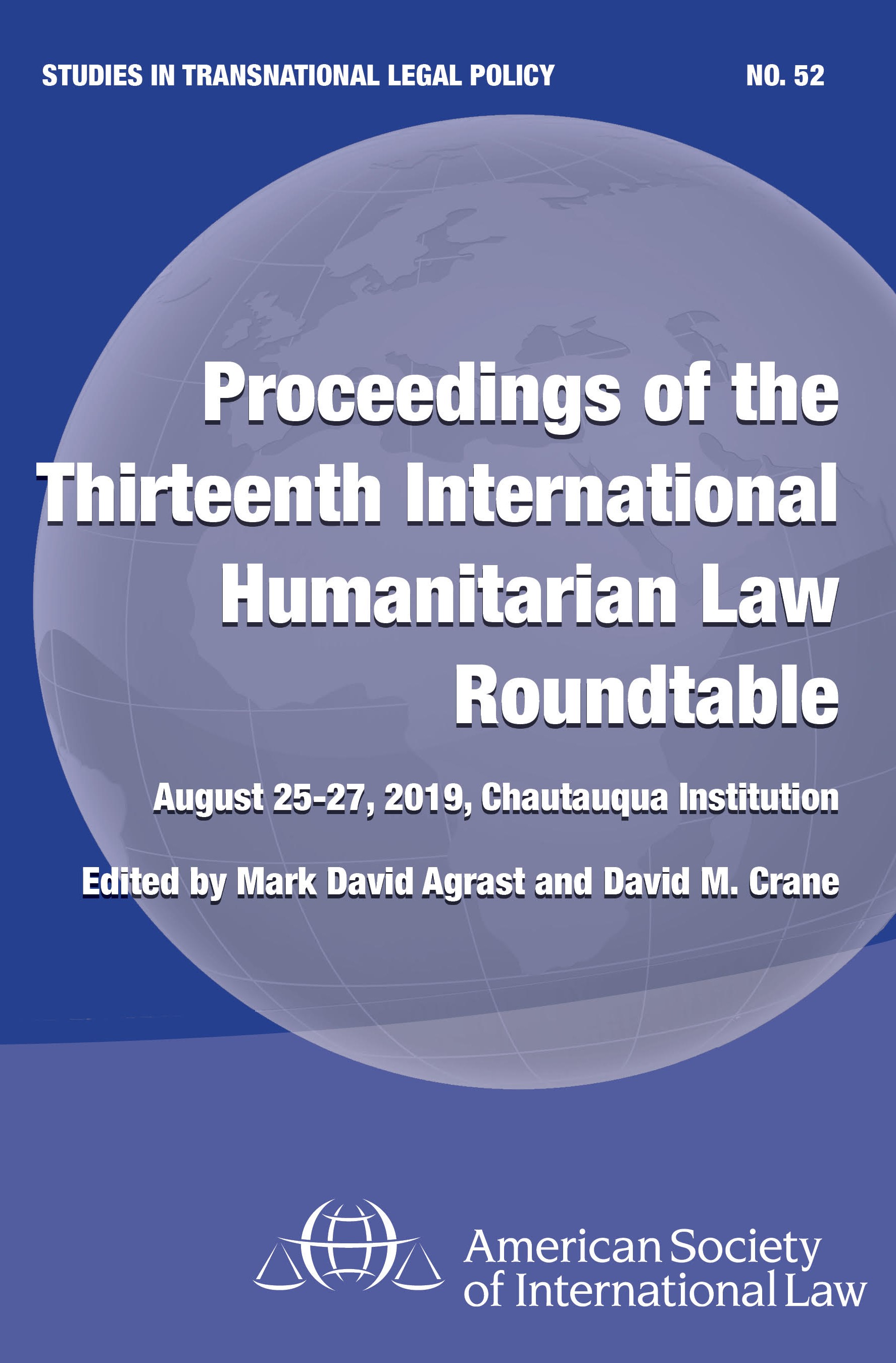 The Society is pleased to present the proceedings of the 13th International Humanitarian Law Roundtable (formerly known as Dialogs) which took place on August 25-27, 2019, at the Chautauqua Institution in New York. The publication is freely available to download as an
E-Book
(in epub format). If you have questions about the Proceedings or trouble accessing the ebook, please email Justine Stefanelli, Director of Publications and Research, at
jstefanelli@asil.org
. Back volumes will be made available on this page in the future. In the meantime, they can be purchased at the
ASIL Bookstore
.