Home

/

Careers in International Law
Careers in International Law
The longest running formal career development resource at ASIL, the Careers in International Law: A Guide to Career Paths in International Law is an invaluable publication for everyone from pre-law majors to current lawyers looking to move into the practice of international law. Available for over 15 years, the guide has always included personal insights into the practice of international law from global leaders in the field. The 2013-14 edition of the guide adds a detailed, step-by-step approach to evaluating professional development choices. The guide includes advice on everything from study abroad options to scholarship opportunities to networking and professional presentation, as well as four appendices featuring over 30 international fellowships, nearly 200 international internships, and dozens of international moot court and writing competitions.
"The career guide is an excellent handbook for anyone who wants to launch a career in international law. It helped me navigate everything in my job search, from the broad steps I needed to take to how to make the best use of business cards. I only wish it was around when I was in high school!"

Hillary W. Amster, Manager and Counsel at Fontheim International
"The career guide is a comprehensive resource that answered my questions about how to best prepare for a job search. As a new professional, it was important for me to have access to advice that gave me confidence in my career development endeavors. It's a must-read for everyone who wishes to pursue a career in international law."

Klara Tothova Jordan, Assistant Director of the Cyber Statecraft Initiative at the Atlantic Council
Pick up your copy of Careers in International Law today and start your journey toward international legal practice!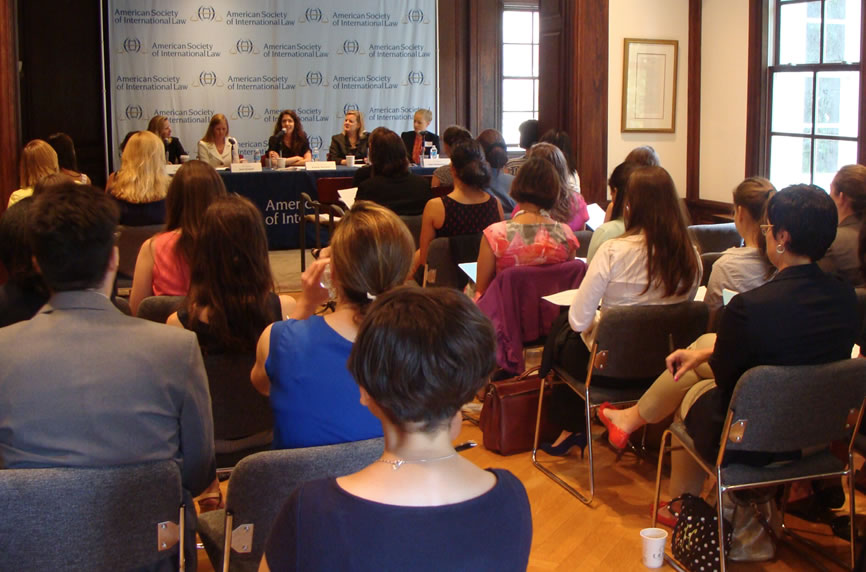 ASIL Career Mentoring Panel
ASIL's Department of Education and Research provides training for career service offices at law schools that are members of the ASIL Academic Partnership Program and international law professional development skills training for law school students. If you would like to request a training by ASIL staff for your career services office or your student body, contact the Society services@asil.org.