Women in International Law
The Women in International Law Interest Group (WILIG) was created to promote and enhance the careers of women in the field of international law. WILIG not only supports women who are already in the field in order to allow the development of their full potential for achievement and leadership, but also supports, encourages, and enhances opportunities for others who are interested in entering the field of international law. In addition, WILIG works to promote awareness of gender in all areas of international law. WILIG sponsors panels and a luncheon at the ASIL Annual Meeting and recommends speakers and experts on a variety on international law topics. Through its online discussion forum, the Interest Group provides information on developments, programs, opportunities, and publications of interest to WILIG members. WILIG also recognizes the work of outstanding women in the field of international law with its Award for Prominent Women in International Law. These activities are coordinated by a 10-15 person Steering Committee, which meets several times per year.
Applications are currently NOT being accepted.

The deadline for MENTEES was September 17, 2023.
The deadline for MENTOR applications was August 20, 2023.


The 2024 call has ended.
The WILIG Prominent Woman in International Law Award honors those who have advanced women, gender, and women's rights in international law.
The diverse accomplishments of previous awardees demonstrate the multiple ways in which honorees achieve this recognition. Past awardees include judges of the International Court of Justice and International Criminal Tribunals, founders of women's rights NGOs, business leaders, government officials, and scholars. Some of these women have broken glass ceilings in the field, others have worked tirelessly to promote women and women's voices in international law, and still others have contributed substantively to advancing, researching, or advocating for women's rights.
Awardees: Prominent Women in International Law Award
2023: Gillian Triggs, UN Assistant Secretary-General and Assistant High Commissioner for Protection with UNHCR
2022: Fatou Bensouda, Former Prosecutor, International Criminal Court
2021: Gabrielle Kirk McDonald
2020: Judge Elizabeth Odio Benito, Inter-American Court of Human Rights
2019: Tracy Robinson, University of the West Indies Faculty of Law
2018: I. Maxine Marcus, Director, Partners in Justice International
2017: Judge Rosemary Barkett, Judge, Iran-United States Claims Tribunal
2016: Elizabeth Andersen, Executive Director, American Bar Association Rule of Law Initiative
2015: Anne-Marie Slaughter, President & CEO, New America Foundation
2014:
Judge Joan Donoghue, International Court of Justice
Judge Julia Sebutinde, International Court of Justice
Judge Xue Hanqin, International Court of Justice
2013: Diane Marie Amann, University of Georgia School of Law
2012: Mireille Delmas-Marty, Chair of Comparative Legal Studies and Internationalization of Law at College de France
2011: Lucy Reed, Partner, Freshfields Bruckhaus Deringer; Former President, ASIL
2010: Dinah Shelton, Commissioner, Inter-American Commission on Human Rights; Professor, George Washington University Law School
2009: Unity Dow, Justice, High Court of Botswana
2008: Graciela Dixon, Chief Justice, Supreme Court of Panama
2007: Taghreed Hikmat, Judge, International Criminal Tribunal for Rwanda
2006: Rosalyn Higgins, President, International Court of Justice
2005:
Regan Ralph, Executive Director, Fund for Global Human Rights
Kelly D. Askin, Senior Legal Officer for International Justice, Open Society Justice Initiative
Lea Browning, President, W.E.A.R.E. for Human Rights
2004: Cecelia Medina, Judge, Inter-American Court of Human Rights
2003:
Hauwa Ibrahim, Hubert H. Humphrey Fellow, American University Washington College of Law; Defense Counsel to Nigerian defendant Amina Lawal
Sujata V. Manohar, Member, National Human Rights Commission of India; Former Judge, Supreme Court of India
2002:
Patricia Wald, Former Judge, International Criminal Tribunal for the former Yugoslavia
Marcia A. Wiss, Partner, Hogan & Hartson
2000: Ruth Lapidoth, Professor, Hebrew University Faculty of Law
1999: Patricia Viseur Sellers, Legal Advisor for Gender Related Crimes and Senior Acting Trial Attorney in the Office of the Prosecutor for the International Criminal Tribunals for the former Yugoslavia and Rwanda
1997:
Lea Browning, Hogan & Hartson
Sujata V. Manoha, Director, International Centre for Ethnic Studies
Ricki Helfer, Chair, Federal Deposit Insurance Corporation
Sonia Picado, Ambassador of Costa Rica to the United States
1996:
Patricia Schroeder, Member, U.S. House of Representatives
Geraldine A. Ferraro, U.S. Ambassador to the UN Human Rights Commission
Edith B. Weiss, President, American Society of International Law; and Professor, Georgetown University Law Center
Diane P. Wood, Judge, U.S. Court of Appeals, 7th Circuit
1995:
Cynthia C. Lichtenstein, Professor, Boston College of Law
Laura Bocalandro, Inter-American Development Bank
Rita E. Hauser, President, The Hauser Foundation
Arvonne S. Fraser, U.S. Representative, UN Commission on the Status of Women
1994:
Jamie S. Gorelick, General Counsel, U. S. Department of Defense
Rosalyn Higgins, Professor, London School of Economics
Madeleine E. Wall, Group Director, Legal Services Cable & Wireless PLC
1993:
Charlene Barshefsky, Deputy U.S. Trade Representative
Carol F. Lee, General Counsel, Export-Import Bank of the United States
Elizabeth R. Rindskopf, General Counsel, Central Intelligence Agency
Professional affiliations listed here reflect those that were current at the time the award was granted. WILIG welcomes updates or corrections to this list, as some of the awardees were unavailable for comment.

---
The call has ended.
WILIG awarded its second biennial Scholarship Prize at the 2023 Annual Meeting. The Scholarship Prize Committee for the 2023 Annual Meeting includes Prof. Yvonne Dutton, Prof. MJ Durkee, Prof. Chiara Georgetti, Prof. Alex Huneeus, and Prof. Laurence Boisson de Chazournes.
2023: Indira Rosenthal, Valerie Oosterveld, and Susana SáCouto, Gender and International Criminal Law (OUP, 2022); Catherine O'Rourke, Women's Rights in Armed Conflict under International Law (CUP, 2020)
Irini Papanicolopulu (inaugural awardee), Gender and the Law of the Sea (Brill, 2019)
---
WILIG and the
Harvard International Law Journal
are pleased to present this special series.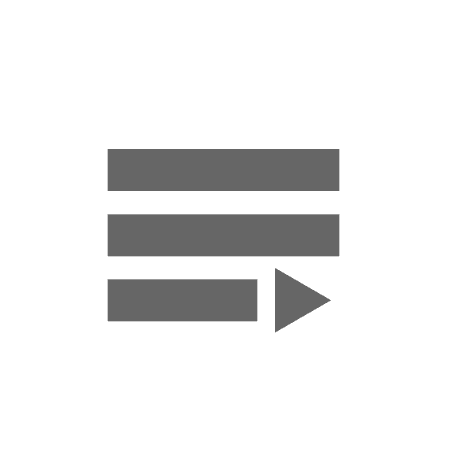 Clicking the icon in the upper corner of the video below will expand the full playlist.
Sign in to Manage Interest Group Memberships
Group Officers

Margaret McAuliffe deGuzman

Yvonne Dutton

Suhong Yang
Freya Baetens
Chad Farrell
Stuart Ford
Stefan Kirchner
Philipp Kotlaba

Massimo Lando
Vladyslav Lanovoy
Sara Ochs
Lisa Reinsberg
Julia Sherman

Ashley Belyea
Lucia Solano
Cindy Buys
Meg de Guzman
Kathy Roberts
Lindsey Schmidt
Shana Tabak

Christie Edwards
Clara Brillembourg
Milena Sterio
Nienke Grossman
Tatiana Sainati (Ex Oficio)
Lucila Hemmingsen (Ex Oficio)

Public Documents & Publications
Group Discussion Forum
Check back soon for new content
Group Documents & Publications
Group Blog
Check back soon for new content