The Prominent Woman in International Law Award is awarded annually by the Women in International Law Interest Group in recognition of a woman recipient's contribution to the development of international law. This year's award was presented to Judge Rosemary Barkett of the Iran-United States Claims Tribunal, previously the first woman chief justice of the Florida Supreme Court and a judge on the U.S. Court of Appeals for the Eleventh Circuit.  Judge Barkett was introduced by Justice Ruth Bader Ginsburg of the United States Supreme Court, who praised both Judge Barkett's work on the Iran-U.S. Claims Tribunal and her travel adventures, including traveling in Vietnam by moped.
Judge Barkett began by appreciating the introduction by a fellow "notorious woman." She then addressed the contribution of women in international law by finding it meaningful that there is a Women in International Law Interest Group, and that there are two programs at ASIL this year specifically on women. She emphasized the particular obligation of women to speak for the rights of victims of violence against women, including by pushing domestic and international courts to protect women by actions such as demanding the processing of rape kits.
Judge Barkett devoted much of her presentation to expressing concern for the treatment of refugees, especially women and children, who suffer the greatest harm from armed conflict. She observed that, as a Mexican and Syrian immigrant herself, she is the face of the groups presently defamed in political discourse. To the applause of the audience, she stated that background and color do not make a person a threat and that refugees can become good citizens. Addressing a later question about refugees, she noted that there are more women refugees, but fewer are granted asylum because of less education for maneuvering the asylum process and abuse suffered when asylum is requested, sometimes by agents of U.S. Immigration and Customs Enforcement. She observed that women have additional concerns in refugee camps, with greater issues from lack of health and reproductive care, sexual violence, poverty, and the fear of the loss of children to slavery and trafficking. She remarked on the inadequate response of countries that can absorb more refugees, while leaving countries like Lebanon who are least able to absorb the influx to take on the greatest burden. Judge Barkett also regretted that, although the United States is one of 161 nations that have ratified the Convention Against Torture, which prohibits repatriation of refugees to countries where they may be subjected to torture, the Convention is not being enforced.
Judge Barkett mentioned an episode of the television show Madam Secretary addressing sexual harassment, with an aside recognizing that all problems on the show can be resolved in an hour. To another round of applause, she stated that sexual assault is a crime, not an indiscretion, including assaults on men in the LGBT community and victims of domestic violence. She wondered why sexual violence is considered only a women's issue, and said that she wants to see future ASIL panels on the subject that include male speakers and presenters.
For the conclusion of her remarks, Judge Barkett repeated the obligation of everyone to solve the problems of human rights, but especially that of women lawyers with their knowledge of international law and women's concerns.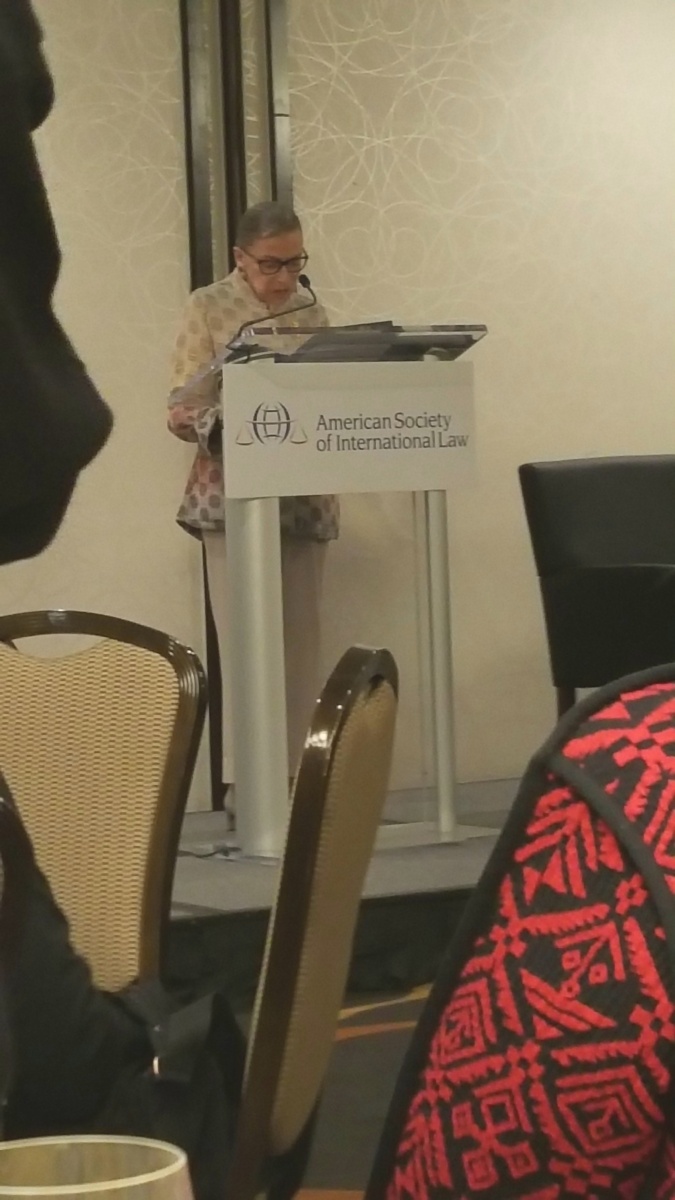 .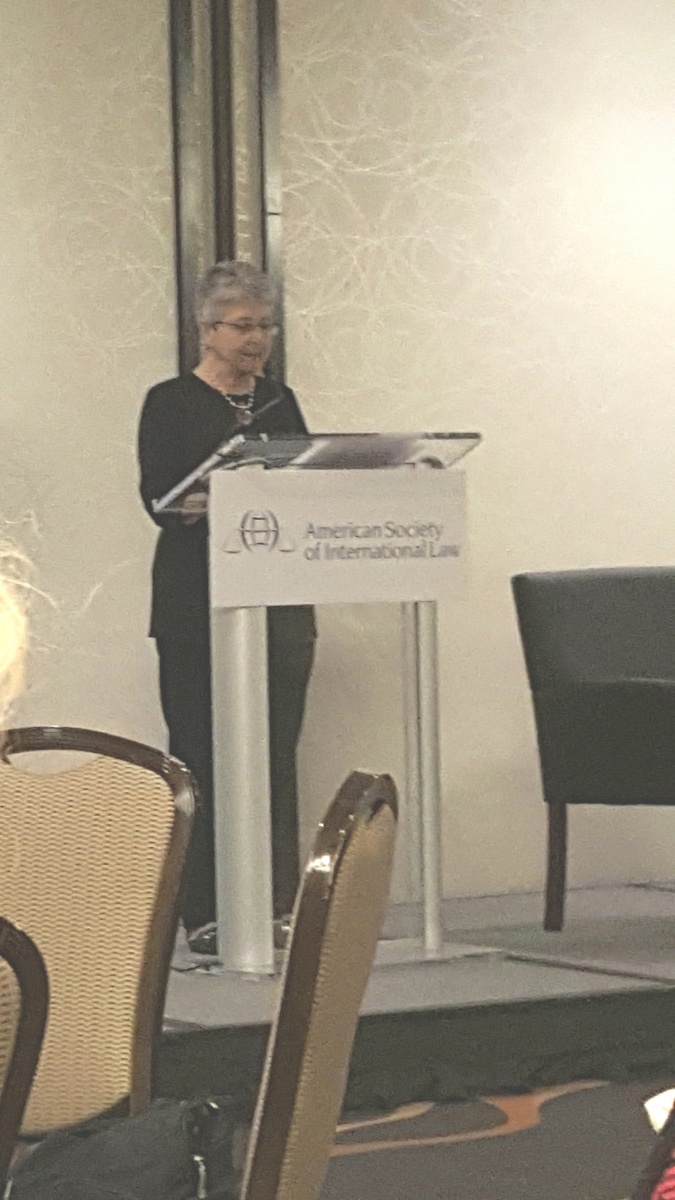 Amy Flick is the Foreign and International Law Librarian at Emory University School of Law